/
Top 5 New Mom Hospital Gift Ideas
This shop has been compensated by Collective Bias, Inc. and its advertiser. All opinions are mine alone. #GiftingForBaby #CollectiveBias
We have a new baby coming into our family in the next few weeks and I couldn't be more excited to welcome my new nephew into the world. I also have three good friends that are pregnant right now, so it feels like baby season around here. As a mom of two, I have received my share of baby gifts and I even had a woman in Target ask me what the best thing is to get a a new mom the other day, so I thought I would share a few of my FAVORITE New Mom Hospital Gift Ideas: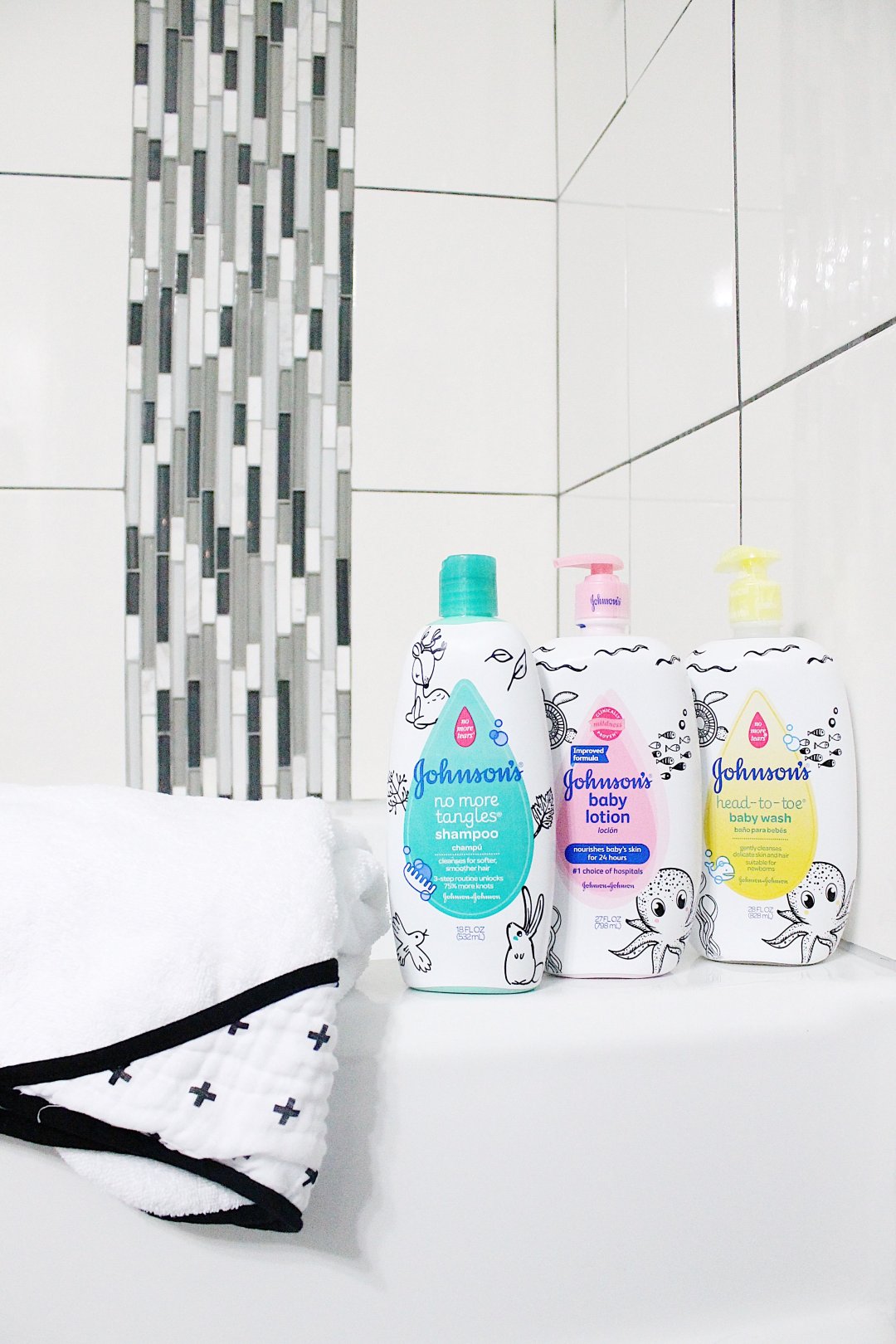 Baby Essentials Basket
You can never have enough baby essentials! These are things that you will use day in and day out (hint: you can shop my favorites by clicking the image above). They will be on your grocery list for the next year, so it is always good to receive them as a gift. I find that Johnson's Head-to-Toe Wash and Johnson's Baby Lotion are a big favorite, plus you can find them at Target in this adorable, exclusive design. I love the unique, modern designs that just make your bathroom a little more fun. I think we could all use a little fun when giving our infant a bath after a blowout. Plus, safety is their #1 Priority, so there are no parabens or phthalates in their products, plus they are hypoallergenic. You could also put wipes, diapers, diaper cream, or burp cloths in your basket.
Mom Essentials Basket
This basket is all about mom care. It includes the top items mom needs after having a baby. This could include medicine, chapstick, comfy outfit, laundry service, house cleaning service, grocery service, snacks to keep her energy up – you name it. Anything you can think of to make her life a little easier over the next few weeks.
Caffeine Basket
Speaking of making her life easier, I think one of the best gifts I received was a $50 gift card to a coffee shop. In the first few weeks, you barely get any sleep, you are exhausted and coffee is your best friend. Mom doesn't drink coffee? Try soda or chocolate or both.
Dinner On Us
Another much needed new mom gift was "dinner on us". We received gift cards for meals (because my husband is a picky eater), but home cooked meals are great too. Everyone needs to eat and this a great way to help out. If you are giving gift cards, think about places that have take out or delivery. Since baby can't really go places the first few weeks, eating out isn't a great option.
Date Night
Oh the much needed date night. A fabulous gift you can give a new parent is a date night out. This includes setting up a babysitter for them (that they trust of course), planning the date and paying for the date. I found as a new mom, I didn't want to really leave my baby, but I needed a few hours out. When this was all planned for me, it took out the stress and made it fun/easy.
Out of all of these five, if I had to pick while standing in Target talking to a stranger, I say baby essentials. Next, dinner on us and the rest are pretty even. What is the best gift you received as a new mom? Did you get a lot of baby essentials like Johnson's Baby Lotion?