/
A Mom's Guide To Mornings
Thank you to the Chinet® brand for sponsoring this post.
A Mom's Guide To Mornings: 6 Quick Tips To Get Out The Door FAST
Let's face it, being a mom immediately makes you inefficient. You are "on time," then all of a sudden, your toddler thinks it's essential to tie their own shoes or everyone is in the car and someone has an accident… I quickly learned that doing anything fast with kids takes lots of planning and prep work, and then can still fail miserably. However, I have put a few things in place to help get out the door FAST in the mornings that really work for us: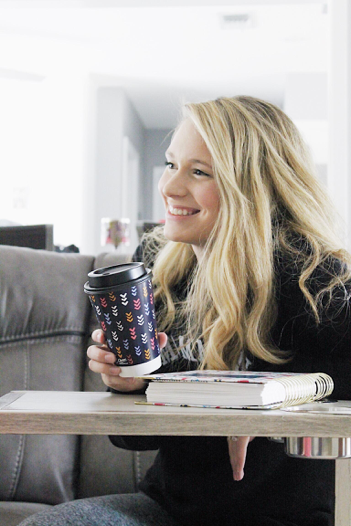 Click on the image above to shop!
Plan the night before
This is huge. I find that when I don't have a plan for our day, everything seems to go wrong or I feel like I get nothing done. When I have a thought out plan for our day, it helps everything go smoothly. While my younger self would have written out this plan, now I just think through our day before I close my eyes to go to sleep. I think through what needs to be accomplished, who needs baths, and what errands we may need to run. This really helps me have a plan for the day so that the day doesn't run me.
Prep Before
I also prep anything I can the night before. If the kids have school, I make their lunches and pack their bags. I set everything out that we will need to be sure I can move quickly. This includes picking out their outfits and putting their shoes by the door. By having all of this ready, I don't even have to think in the morning. I just give them breakfast, change their clothes and go!
Routine
What also makes mornings easier is a routine. We do the same things every morning. They wake up, I take Brooke to the bathroom, change Baby Kevin's diaper then get their breakfast ready. While I am making breakfast, they watch tv and play in the living room. When they are done eating, I change their clothes and put on shoes to leave. It is simple and easy!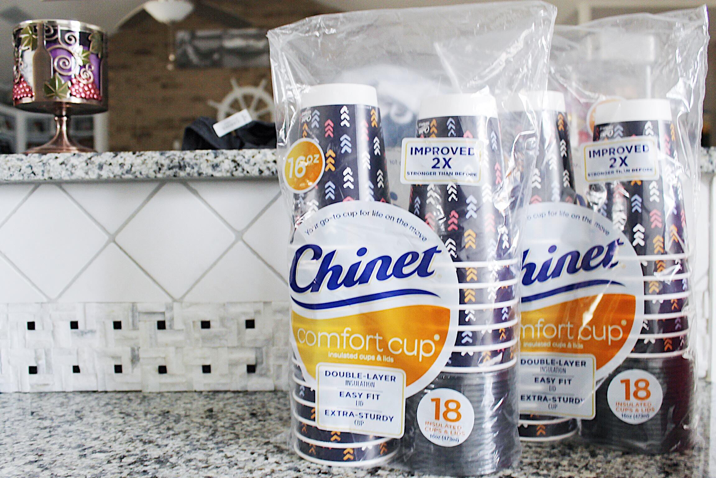 Click on the image above to shop!
Take Care of You 
This is HUGE! I can't tell you how many times I have gotten the kids perfectly ready and left the house without my breakfast or coffee. This does not work. I can't be a good mama if I'm not taking care of myself, too. A few months ago, I started working on changing this and one easy thing I do is use a  hot cup for my coffee. This way, I can drink it while I am getting ready and then it is ready to take with me on the go. It works great with my single-serve coffee maker, so I can make my coffee to take with me in one cup. Plus, the snap-and-go lid is great and allows for easy, one-handed drinking. I don't have to worry about spills or messes! It is so convenient and I love the contemporary, stylish design!
Have Fun
Like I mentioned, doing anything fast with kids takes lots of planning and prep work AND it can still fail miserably, so don't take it too seriously. HAVE FUN!! It's okay if mornings don't always work out as planned. Sometimes, my toddler won't eat. Sometimes, I need two cups of coffee. Sometimes, they ask to change clothes three times. It happens. Just grab your  hot cup of coffee and go with it!
I was selected for this opportunity as a member of CLEVER and the content and opinions expressed here are all my own. Chinet® and Comfort Cup® are registered trademarks of Huhtamaki, Inc. in the U.S. and other countries.